« Back
Best way to get a passport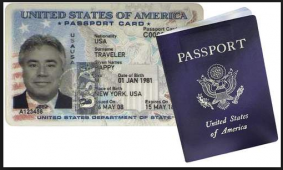 There are many ways to apply for a passport in 2020. So how do you know which way is the best for you? We will explain all the different ways to apply for a passport here.
The Best Way to Get a Passport
The best way to get a passport will depend on your travel needs. Are you traveling soon or are you just looking to apply early? If you are looking for the cheapest way to apply, the process is different than if you need to get it fast. The faster you need your passport, the more the cost will increase. Our team has over two decades of experience and will help make sure you know the best option for you.
Applying for a U.S. Passport is a big step in any citizen and traveler's life. It can also be a complicated procedure. Because it is a federal government process, it is critical that the steps to apply for a passport are followed closely and taken seriously. Any errors on your application can delay your application. If you want to ensure quick processing with no delays, our team can help you secure your passport fast. Apply for expedited processing today.
| | | | |
| --- | --- | --- | --- |
| Speed | Option | Timeframe | Cost |
| Very Fast | Fastport Passport | Options from 1-14 days | Expedited Fee Applies |
| Very Fast | Regional Agency | Appt required. 1-6 business days | Expedited Fee Applies |
| Fast | Post Office | 2-3 week service | Expedited Fee Applies |
| Slow | Post Office | 6-8 weeks | Routine Fee Only |
Prices and Options
Routine processing is the most economical way to apply for a U.S. passport. Processing times have increased yet again and now takes between 6-8 weeks to receive your passport. The entire process can be completed at your local acceptance agent, which is usually the post office. Adult passports start at $110 for the government fee, plus $35 to the acceptance agent. Minor passports are $80 for the government fee plus the $35 to the acceptance agent. Please review our Passport Fees Explained blog post if you are looking for the cheapest way to apply for a passport.
Processing Speeds
Expedited processing is the only option if you need your passport quickly. You will need to have Proof of Upcoming Travel Plans in order to expedite your passport. Passports can be received in two weeks or less through our service, even as fast as 24 hours. With different processing times based on different prices, we can expedite the process however fast you need it. Most importantly, we provide assistance preparing and reviewing your documents to ensure there are no delays with your documents and application. If you have questions about whether you qualify for expedited services, please give us a call and we can help you determine which option is right for you.
Travel Visas
The final thing to consider for your application delivery speed is if you need a travel visa. What is a travel visa? A travel visa is a stamp or sticker that gives the traveler permission to enter certain countries. Travel visas will vary based on if you are traveling for tourism, business, or education. If you think you need a visa, consider applying for your passport early or expediting it too. You should always check with the destination country or visit travel.state.gov and look up the country you plan to visit. Visa requirements are subject to change at any time, so make sure you check before you leave for the airport.