« Back
Passport Requirements for Felony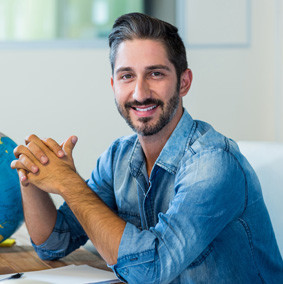 Passport Requirements for Felony
It is not impossible to get a passport if you have a felony. While there are some reasons a convicted felon may have difficulty getting a passport, most felon applicants will remain eligible. One primary reason for denial is a conviction for international drug trafficking. Other issues such as owing 5,000 dollars or more in child support or loans could disqualify someone from obtaining a passport as well.
There are some items and information you will need to apply for a passport. If you are applying for a fast expedited passport, we will help you prepare all the required documents. You will need the Application Form DS-11 for New Passport, which is the application for a U.S. Passport. You will also need proof of citizenship, identification documents, and 2 passport pictures. Citizenship documents can be a birth certificate or naturalization certificate. It is best to have your passport photos done by an appropriate agency like FedEx Office, CVS, or Walgreens, or a passport photo app.
Once you have all of your required documents, you will need to visit your local post office or passport acceptance facility. There will be a $35 processing fee when submitting your passport application. This step is required if it's your first time applying for a passport. You will also need to complete this step if your passport is 15 years old or older, or if you do not have a passport due to it being lost, stolen, or damaged.
Passport Processing Times
Routine service is now 6-8 weeks, but if you need your passport sooner, we can help. We can process your passport in two weeks or less, even as fast as 24 hours if necessary. For more information, visit our Passport Services.
Passport Delays
To avoid any delays or your passport from being denied, you should fill out the application completely, honestly, and accurately. Pictures for your passport should be taken within 6 months of applying for your passport. After submitting your application and documents, the application and documents will be reviewed to be sure that everything is true and accurate. If the application is accepted, your passport will arrive in the mail to the address you have provided on your application. Using our service will help reduce the chance of a suspension or denial as our team of passport advisors can assist with each step.
Travel Visas for Felons
Although the United States may approve the application, that pertains to the United States alone. Other countries may or may not approve your application for a passport due to the felon and may be restricted to a passport for only one location at a time.