« Back
U.S. Passport Six Month Validity Rule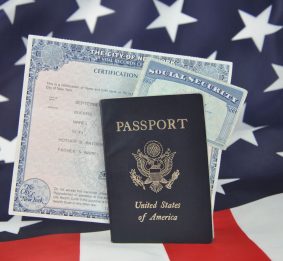 The Six Month Validity Rule is one of the most common issues we come across for travelers and their passports. Our offices get hundreds of inquiries a month from Americans that were not able to complete their travel plans because their passport expired within six months of their last date of intended travel. To avoid this issue, check your passport expiration date and renew it if you have six months before it expires. While you can renew your adult passport for up to five years after it expires, you will not be able to travel with your passport if it expires soon. So renew your passport early!
U.S. Passport Six Month Validity Rule
The U.S. Passport Six Month Validity Rule states that all travelers should hold a current passport that is valid for at least six months after the last date of international travel. The U.S. Passport Six Month Validity Rule is not a new requirement, however it is a passport validity requirement that is now more commonly enforced around the globe. While some countries are more relaxed about enforcing the six month validity rule, savvy travelers will take all the necessary precautions to avoid any travel disruptions. If your passport is set to expire within six months, you should renew it right away.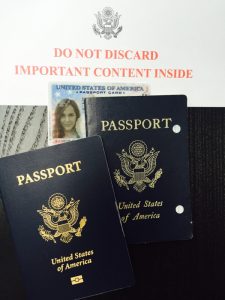 International travelers may not realize the importance of checking your passport expiration date in advance of your travel plans. Simply having an unexpired passport is not enough for most countries. It is increasingly common that travelers are getting denied at the airport before they even board their flight to their international destination. Even European countries are now enforcing the six month validity rule. The 26 European countries that make up the Schengen area now require that U.S. passports are valid for at least 90 days beyond the traveler's intended date of departure. The Schengen Zone is an agreement between many European nations to allow visa-free three month travel for certain countries (the US included). Because U.S. travelers can stay for 90 days in the Schengen Zone, they want to make sure that you have at least six months before your passport expires. The U.S. Passport Six Month Validity Rule is also now enforced in Canada and Mexico.
Remember that minor passports (age 15 and younger) are only valid for five years. They will also need to have six month passport validity. The child passport cannot be renewed. It is considered a new minor passport each time until the applicant is 16 or older, when they must then apply for a new adult passport. Adult passports (age 16 and older) are valid for ten years.
Renew your passport now. Click here to order expedited passport renewal service.
You can always verify the information on our website by checking the U.S. Department of State Travel website. Passport validity requirements may change from country to country so please check your destination requirements before getting to the airport.
U.S. Passport Six Month Validity Rule