As far as travel trends go, Iceland is having a big moment. Exotic travelers alike are broadening their horizons to Iceland's breathtaking unrefined beauty. From it's bubbling geothermal springs to the rainbows that cut through the glaciers and rugged mountainscapes there is so much for visitors to witness.
What's the best way to witness these unrivaled wholesome landscapes? Renting a car and/or van is the popular vote and conveniently enough Iceland offers an over 800-mile route famous for its landscapes and if you're lucky catching the northern light show. You will need an International Driving Permit for Iceland road trips, so get yours ahead of time!
Iceland Road Trips
Ring Road, or Route 1, is the route famed for making Iceland so interesting for travelers. Stretching over 1332 km (828 miles) of the country, the Ring Road is the best roadmap for experiencing Iceland. Technically the route should take less than 24 hours to drive, but every visitor makes many stops along the way to be awestruck in its beauty.
The combination of its natural visual offerings, convenience of a paved road, and relaxing benefit it offers to travelers should be enough but the cherry on top is the fact that it is still "the road less traveled on" and you can expect to see more wildlife than people. This fact leaves you with the freedom of the open road, and an opportunity for uninterrupted sightseeing.
The road was completed in 1974 and is nicely laid out around the outskirts of Iceland, which much of is uninhabited. Points of interest like the Seljalandsfoss and Skógafoss waterfalls, Dyrhólaeyand the Jökulsárlón glacier lagoon, are by the Ring Road.
How to Get Started: International Driving Permit for Iceland
Planning the little details of this type of trip is what will lead to its success. It is also imperative seeing as extraneous like couples massages and beds made with chocolates on the pillow are not going to be a part of your plans for this type of adventure. Begin by obtaining your International Driving Permit.
The International Driving Permit is essentially the cream of the crop when it comes to international travel and driving. This permit will set any traveler at ease as it allows accepted drivers to operate vehicles in 150 other countries worldwide without further tests or applications.
It is the almighty for any traveler as many countries do not recognize a U.S. driver's license, but most will accept an International Driving Permit (IDP). An IDP translates to 10 different languages, needless to say it is the best international travel buddy along with your U.S. passport.
Above all the good things to say about an IDP is that it is simple to obtain. You can email us the required documents and we can get it processed and shipped to you within 24-48 hours.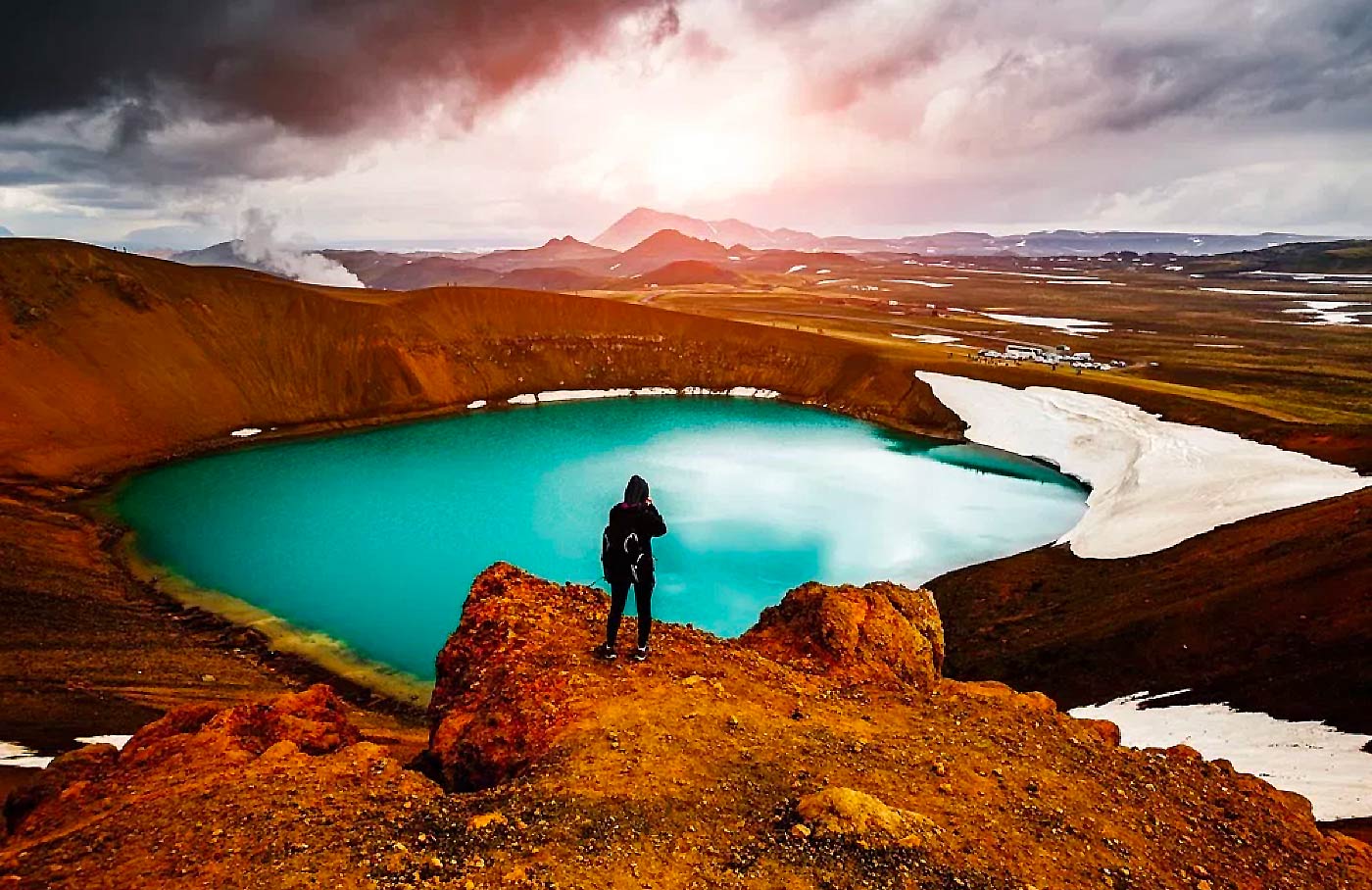 Book a Van/Car
Due to its rising popularity there are specific companies who rent vans equipped with studded tires, electric cooker, running water, a fold out bed and yes- even heating. Happy Camper is a popular "one-stop-shop" when it comes to renting a van in Iceland. Other options include Sixt Car Rental, which you are able to sort at the Keflavik international airport, and also Campervan is a popular choice. Regardless of which company you choose, do your research and decide which is best for you and your specific trip.
Familiarize Yourself…
Be aware that the gas prices in Iceland are far higher than that in America. In addition, be familiar with the fact their gasoline is sold per liter. Gas stations are easy to find around towns, but plan your trip well to ensure you never have a gas shortage!
Above all familiarize yourself with the cool sites that are along the road so you don't miss a thing! From ice caves to fjords there is no shortage of breathtaking scenery to be explored.