« Back
Parental Consent for a Minor Passport Application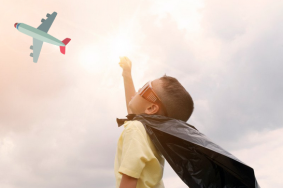 Looking to travel with your child or minor? Yes, they need a passport for all international travel. Consent from the parents or guardians is required. There is no way around this step.
Parental Consent for a Child Passport
Parental Consent is required for a minor passport (also known as a child passport). A minor passport is any applicant that is 15 years old or younger. The child minor passport cannot be renewed as it is considered a new child passport application each time until the applicant is 16 or older. Once the applicant is 16 or older, they must apply for a new adult passport. The parents or guardians listed on the birth certificate must both be present at the acceptance agent. Only the guardian or parent listed on the birth certificate need be present at the acceptance agent. An acceptance agent is required to verify the signatures and identity of the applicant. This is usually the post office or county clerk. Parental consent is required for all child minor passport applications.
What if a parent is not available for consent?
Parents not available to be present at the Passport Acceptance Facility can submit a notarized parental consent form. This form DS-3053 is the parental consent form for the absentee parent or guardian. The DS-3053 Statement of Consent is a passport form that is used for the child passport if one of the parents or guardians cannot be present at the acceptance agent. The DS-3053 must be notarized. Complete the form using black ink and write legibly. The application may be denied for any reason so it's best to review your documents before submission.
Parents not available because they are missing, in jail, absentee, or any other reason, may want to submit Form DS-5525. The death certificate is required when a parent is deceased, so if one parent or guardian is not available to give consent for a child minor passport, the DS-5525 form is required.
What if I can't find the birth certificate?
The birth certificate is required for all new passport applications and every child passport application (unless a valid previous passport is available). The birth certificate must be the long form birth certificate. In other words, the parents names are listed. Previously issued expired passports may also be used in place of the birth certificate. Proof of citizenship is a requirement for passport applications. If the birth certificate is unavailable, you will need to contact the hospital or county of the applicant's birth for the birth certificate. Relevant adoption paperwork is also required.
How to get a child passport
Routine child passport processing is 6-8 weeks at the post office or county clerk. Call ahead to check appointment requirements. Find your local passport acceptance agent and call first. Fastport Passport services are available for travelers that need a passport faster. Get your passport in two weeks or less using our expediting services. Start the process online today.